Check the Pulse!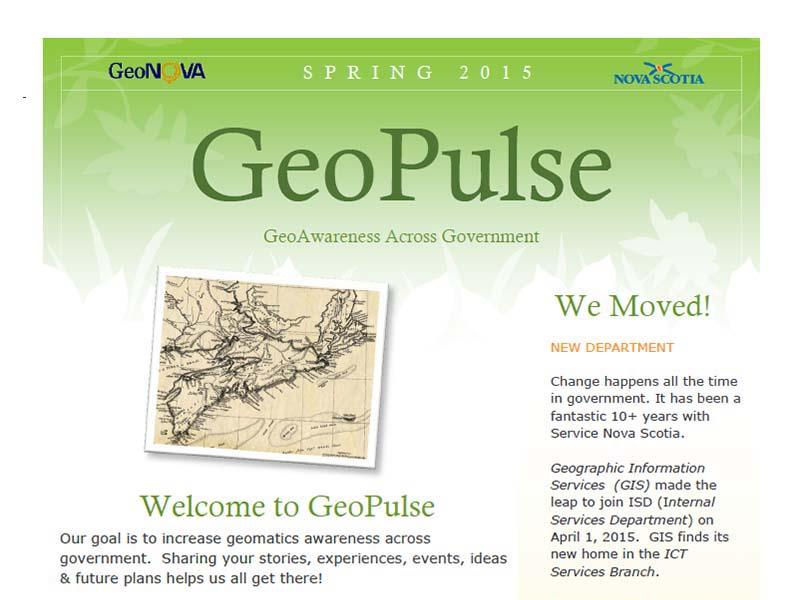 May 1, 2015
GeoPulse launch is raising geoawareness in government.  Everyone uses geographic information every day – and they might not even know it. 
Geographic information provides the foundation behind so many tools that help you discover where you are in the world – and we want to increase that geoawareness across government.
We are pleased to launch the first edition of GeoPulse.  This newsletter is published by Geographic Information Services. The target audience is our partners and anyone who wants to learn more about the government geocommunity.
Contribute to the Fall 2015 issue of GeoPulse
Got a story idea?  Want to provide feedback? Share news or event info?
Join the growing network in geogovernment.  Contact us at GeoPulse.