Engagement Hub for Place Name Changes Released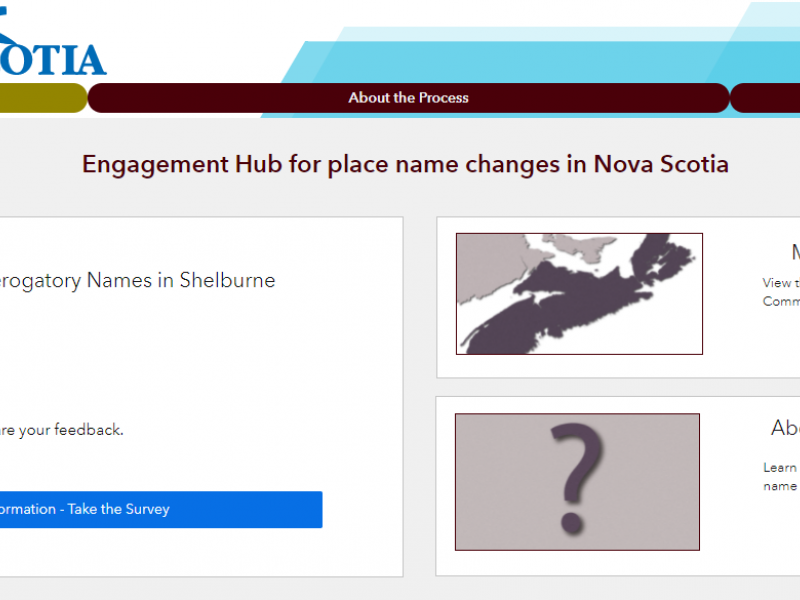 June 14, 2021
A new engagement hub for Nova Scotians to contribute opinions and feedback about place name changes in our province has been released. The names on our maps are important because they help shape our identity by combining heritage, culture, and our sense of place. The new engagement hub offers an opportunity to have your voice heard!
Community engagement is important when new or changes to place names are proposed.
Check out the new Engagement Hub for Place Name Changes.
For more information about place names in Nova Scotia, visit Place Names.