Ken Power Brook - new official place name!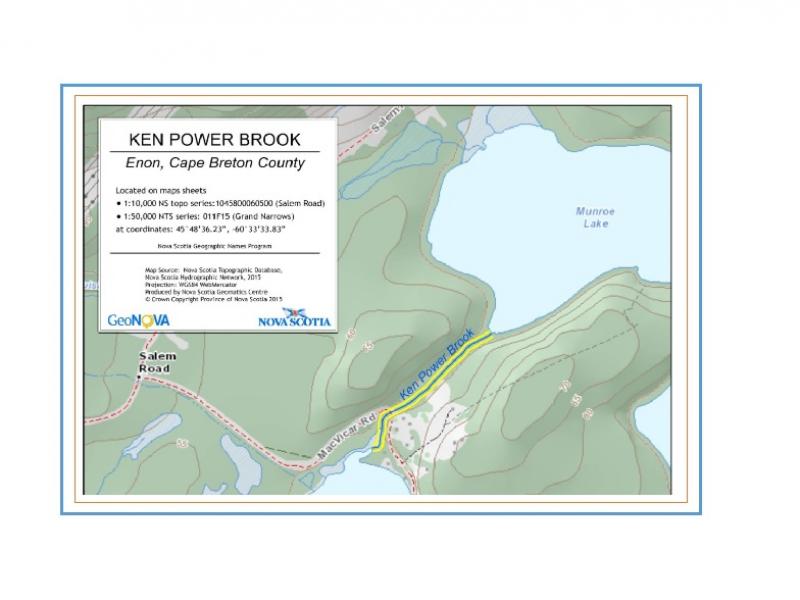 June 20, 2016
Ever wonder how a place gets its name? The Province recently honored the memory of Sergeant Kenneth James Power, an RCAF search and rescue techician, by naming a brook in Cape Breton after him. The Commemorative Naming Ceremony took place on June 18th.  Ken Power Brook flows between Munro Lake and Lake Uist, Enon, Cape Breton County.
Did you know that commemorative name changes are community driven? Learn more about Nova Scotia Place Names.
See the Public Announcement.