Province Seeks Public Feedback on Harvesting Plans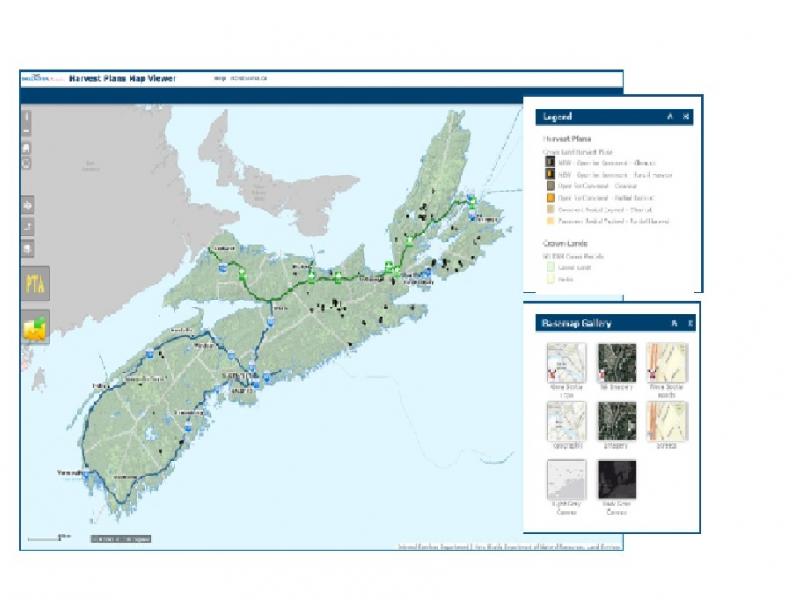 May 6, 2016
Nova Scotia government  has streamlined the way it seeks input about Harvesting Plans on Crown Land. The public will no longer have to download large static maps to see what plans the government has for harvesting on Crown Land.   A new way to engage with the general public provides a wealth of up to date geographic information shared through map visualization.  Speedy access, easy to use interface and the opportunity to provide feedback for Licensees complements the user experience.  
The Harvest Plans Map Viewer was launched on April 6, 2016 by Department of Natural Resources, Resource Management Division.
This map solution is delivered to the world via the Nova Scotia Geospatial Infrastructure, a service provided by Information Communication & Technology Services - Geographic Information Services.  This venue features a collection of authoritative geographic data, services and apps that enable better decision making, information sharing and communications  through the use of maps.
See the Public Announcement